The Place to Go for Flooring in Webster, TX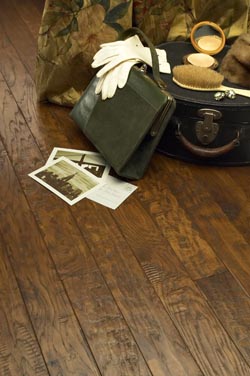 Floor shopping is simple and stress-free when you go to My Flooring America. At our store, we're all about you: the designs you like, the practical benefits you need, and the price range you're working with. You're sure to find a surface you love among our diverse array of styles.
We're proud to offer one of the most extensive selections of flooring in Webster, TX, with something to suit every construction and renovation project. Our collection includes:
Furthermore, our team is always standing by to answer your questions and make floor recommendations. Talk to us about your project's goals; we'll match you with surfaces that suit all of your wants and needs. Explore our showroom today, and you'll quickly understand why we're among the area's most recommended flooring stores.
Installation Services You Can Count On
Take advantage of our store's installation services to ensure your floor purchase looks its best. We take pride in not only helping you find your ideal surface but also ensuring it is installed correctly. That's why our store staff includes a team of installers trained to work with every product we sell.
Correct installation is vital to both your floor's appearance and its longevity. When a surface is installed improperly, there may be odd gaps, bumps, and so on. Likewise, imperfections in flooring installation make the surface more prone to wear and tear. Many floor product warranties insist on professional installation for that reason. You can count on our installers to pay careful attention to detail, making sure your surface looks great and all warranty standards are met.
Talk to Us for Maintenance Advice
Our services don't stop after installation is complete; we're also happy to advise you on your floor's cleaning and maintenance needs. Routine maintenance is one of the best things you can do for your flooring. Due to their nature, floors receive daily wear and tear — people walking, furniture scraping, drinks spilling, and so on. To keep your home flooring looking great, you must provide certain types of upkeep.
Consult with our staff to determine the best cleaning and maintenance routine for your floor. We know how to care for all types of floor styles and can even provide brand-specific instructions. Our goal is to ensure the floor you purchase from us continues to serve you well for many years to come.
Contact us with your questions about our extensive selection of flooring. We proudly serve clients from throughout Webster, Clear Lake, Houston, Nassau Bay, and Seabrook, Texas, as well as the surrounding communities.